Team > Prof. Sven Hüttner
Overview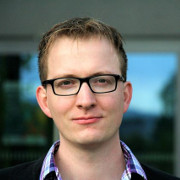 Prof. Sven Hüttner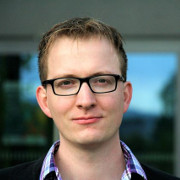 Faculty of Biology, Chemistry and Earth Sciences
Organic and Hybrid Electronics
---
| | |
| --- | --- |
| since 2014 | Juniorprofessor for Solar Energy - Hybrid and Organic Electronics, Universität Bayreuth |
| 2010 – 2013 | Research Associate, Cavendish Laboratory, Optoelectronics Group (Prof. Sir Richard Friend), University of Cambridge |
| 2006 – 2009 | PhD thesis with Prof. Ullrich Steiner (University of Cambridge) and Prof. Mukundan Thelakkat (Universität Bayreuth) |
| 2005 – 2006 | Diploma Thesis with Prof. Georg Krausch (Physical Chemistry, Universität Bayreuth) |
| 8/2003 – 12/2003 | University of California, Berkeley |
| 10/2000 – 12/2007 | Diploma (Masters) in Physics (applied Physics) |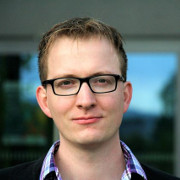 Faculty of Biology, Chemistry and Earth Sciences
Organic and Hybrid Electronics
---
My work on organic and hybrid electronics combines interdisciplinary aspects of physics, chemistry, materials sciences and nanotechnology:

Organic and Hybrid Photovoltaics: Fundamental opto-electronic research on new materials up to their application in photovoltaic devices including polymers and hybrid photovoltaics such as organo-metal halide perovskites.

Material and Device Processing: Techniques to process self-assembled nanostructured organic and inorganic materials.

Structure-Function Relations of Nanostructured Materials: I combine different techniques to investigate structural properties such as X-ray scattering, synchrotron radiation and electron microscopy with optical spectroscopy and electrical measurements to drawstrong structure-function relation.

Device Application: Application of organic electronic materials and semiconducting polymers in transistors and bio-sensors.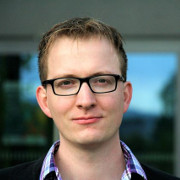 Faculty of Biology, Chemistry and Earth Sciences
Organic and Hybrid Electronics
---
Publications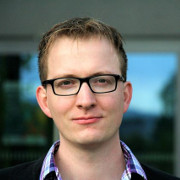 Faculty of Biology, Chemistry and Earth Sciences
Organic and Hybrid Electronics
---
Prof. Sven Hüttner
Juniorprofessor for Solar Energy
E-mail: sven.huettner@uni-bayreuth.de
Phone: +49 (0)921/ 55-4440
Fax: +49 (0)921 / 55-3206
Room: 5.1.01.003 (PNS)